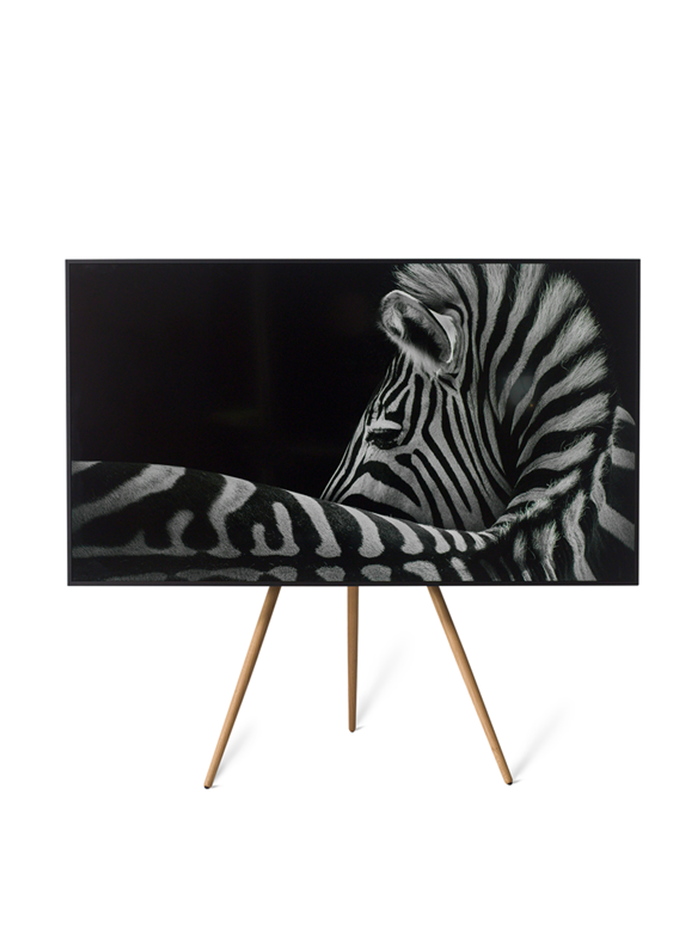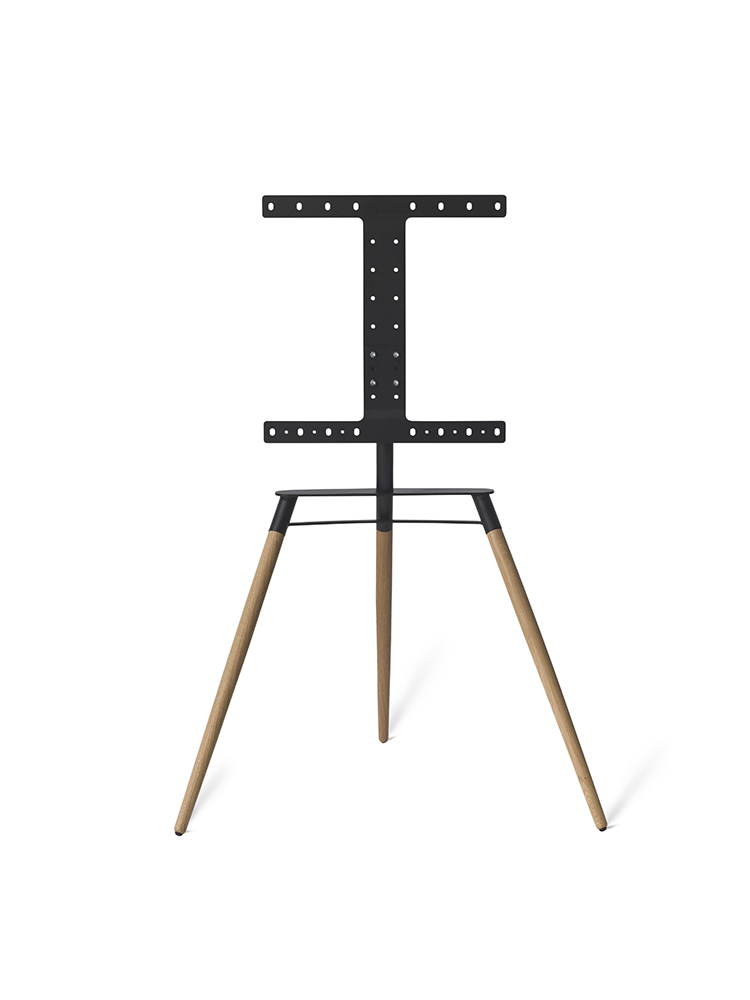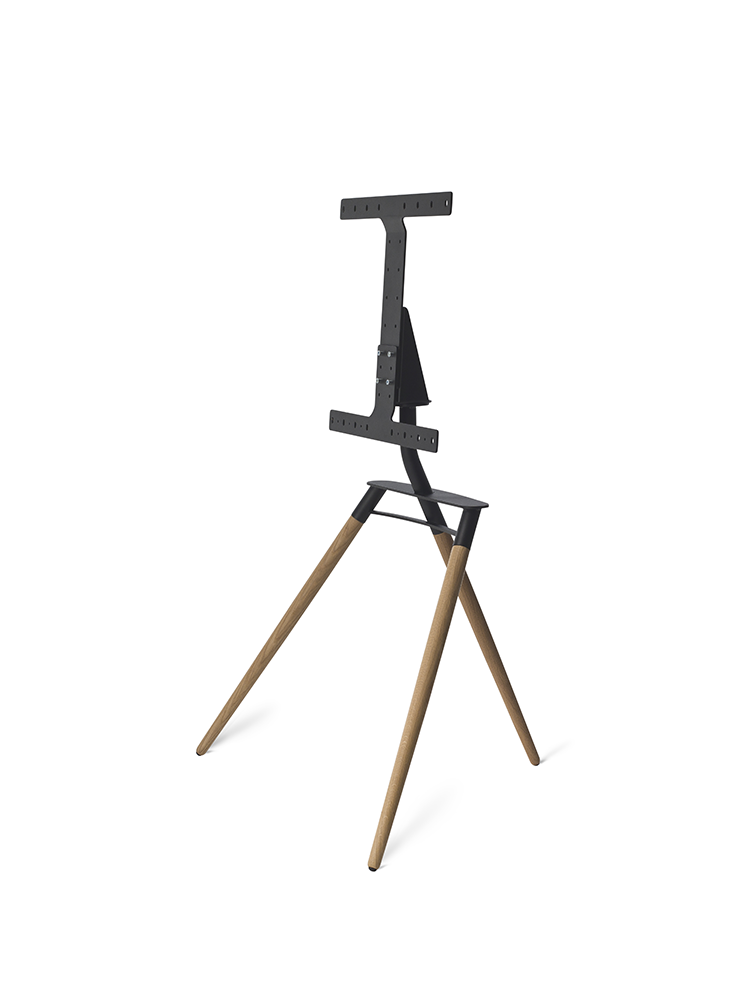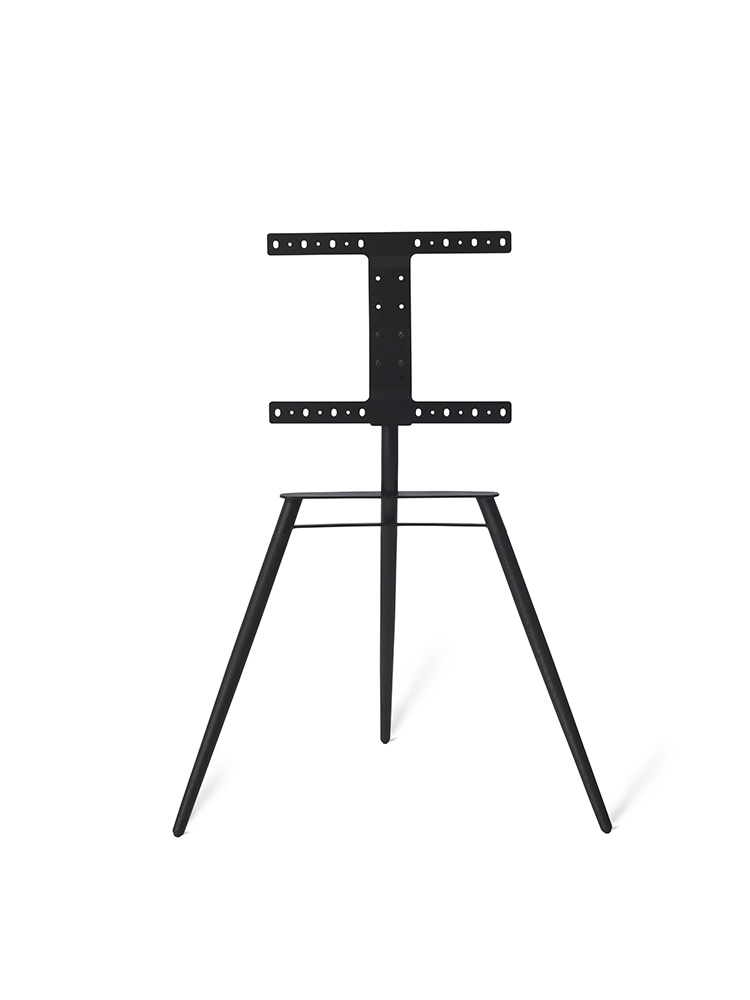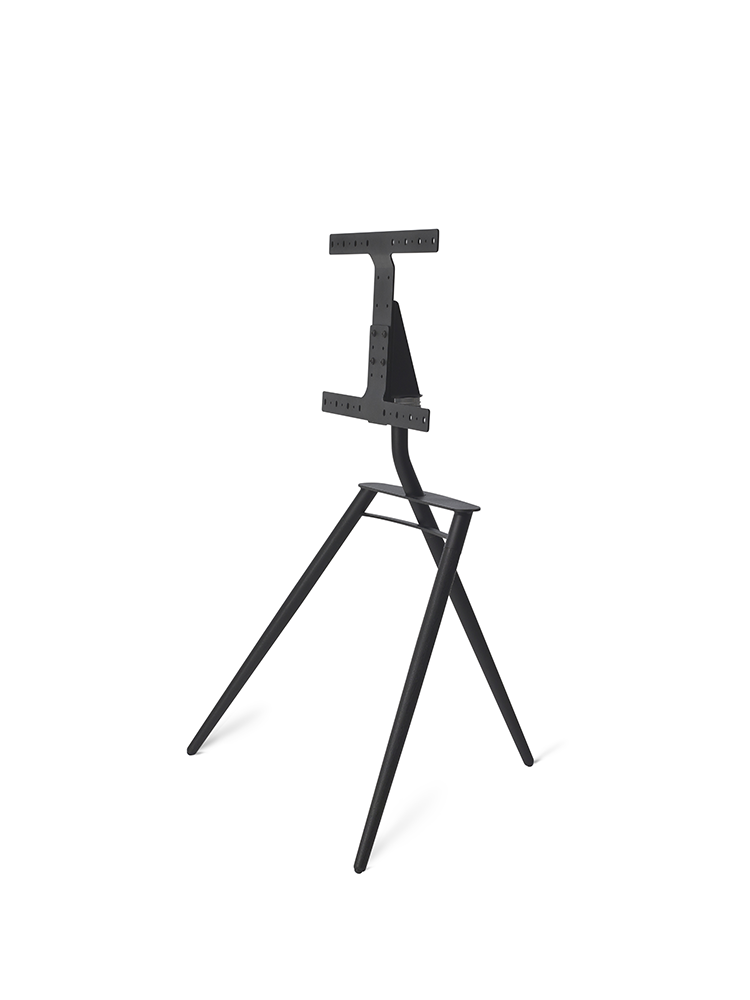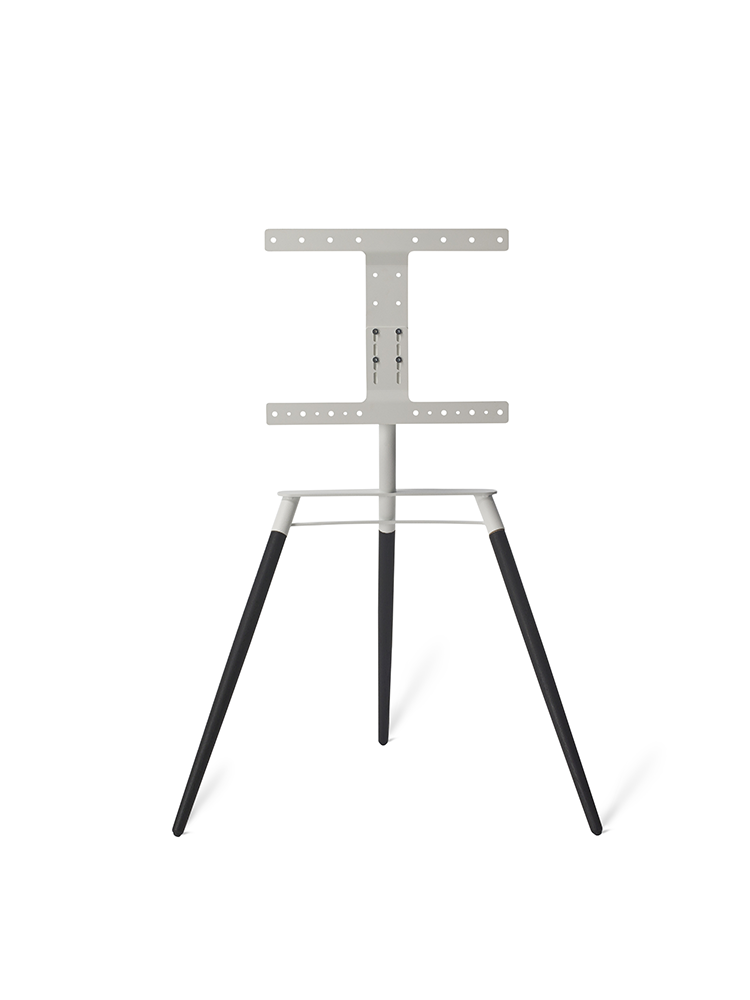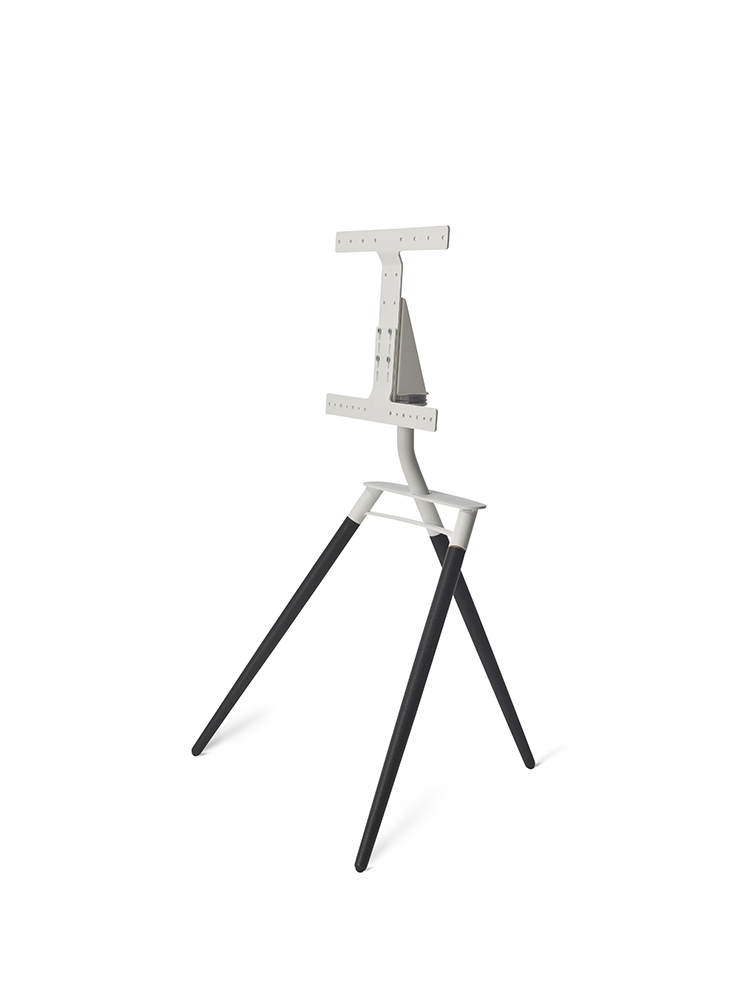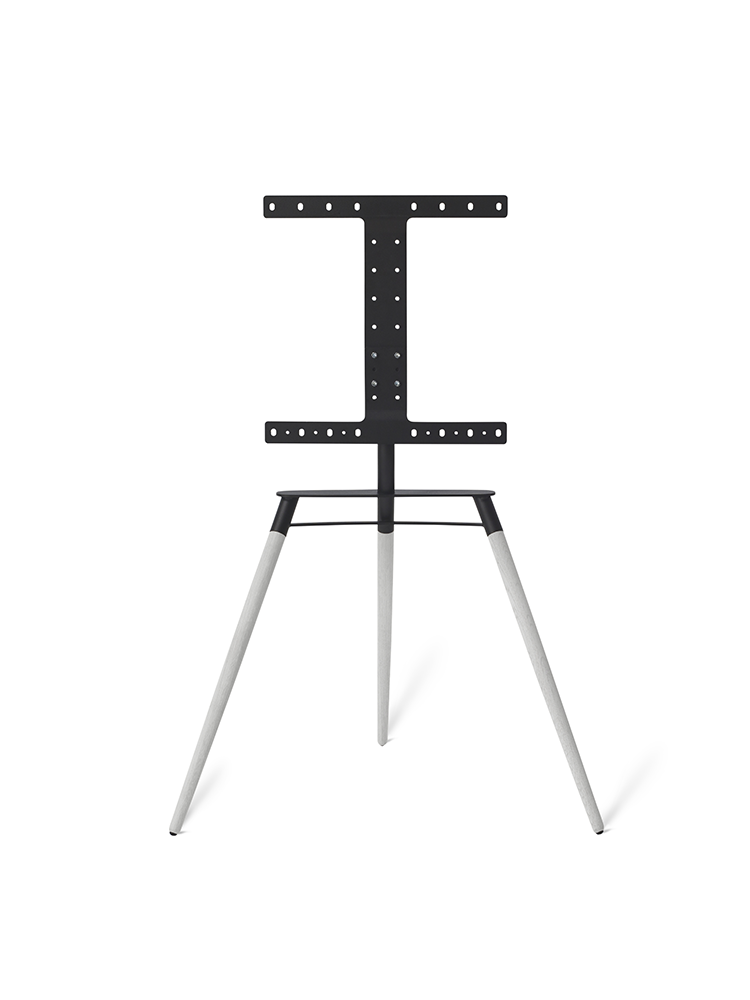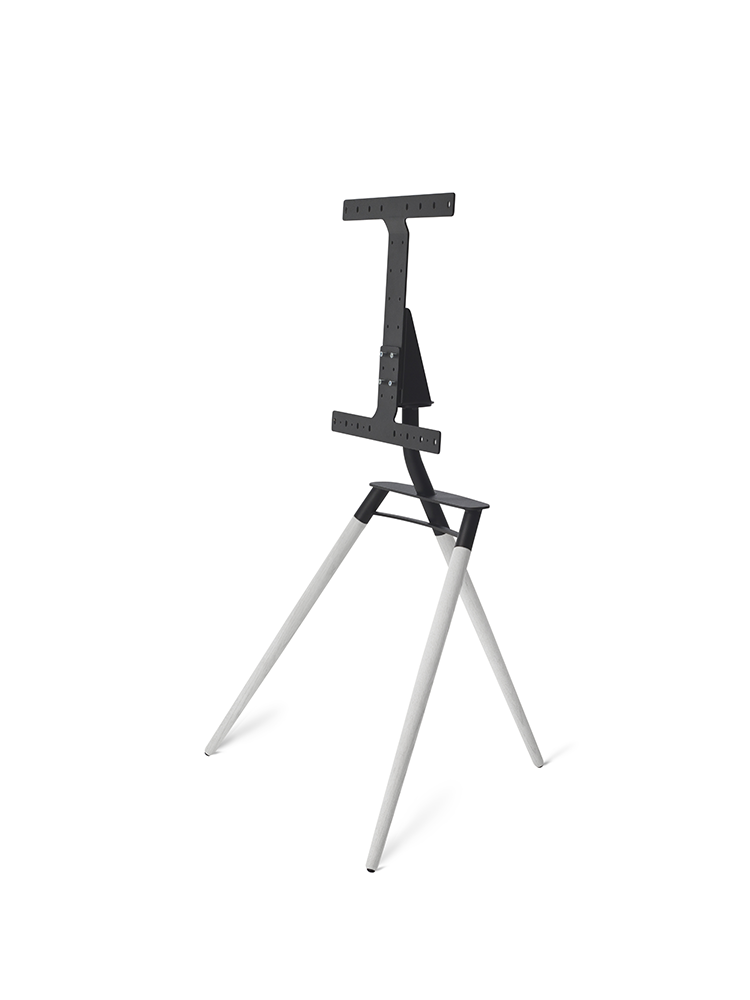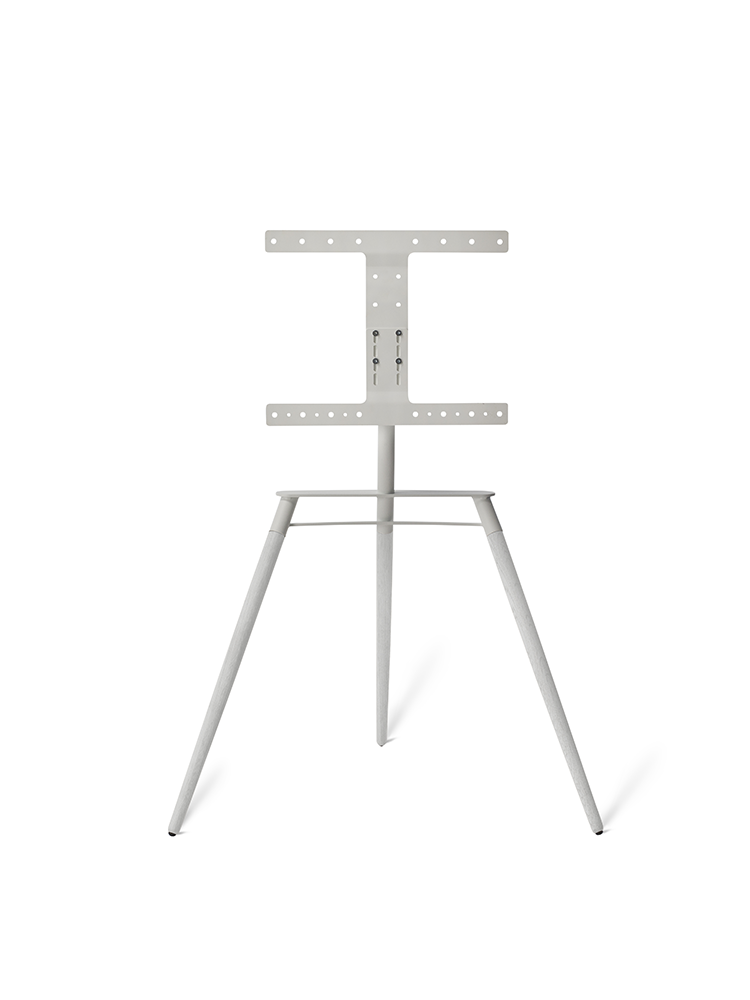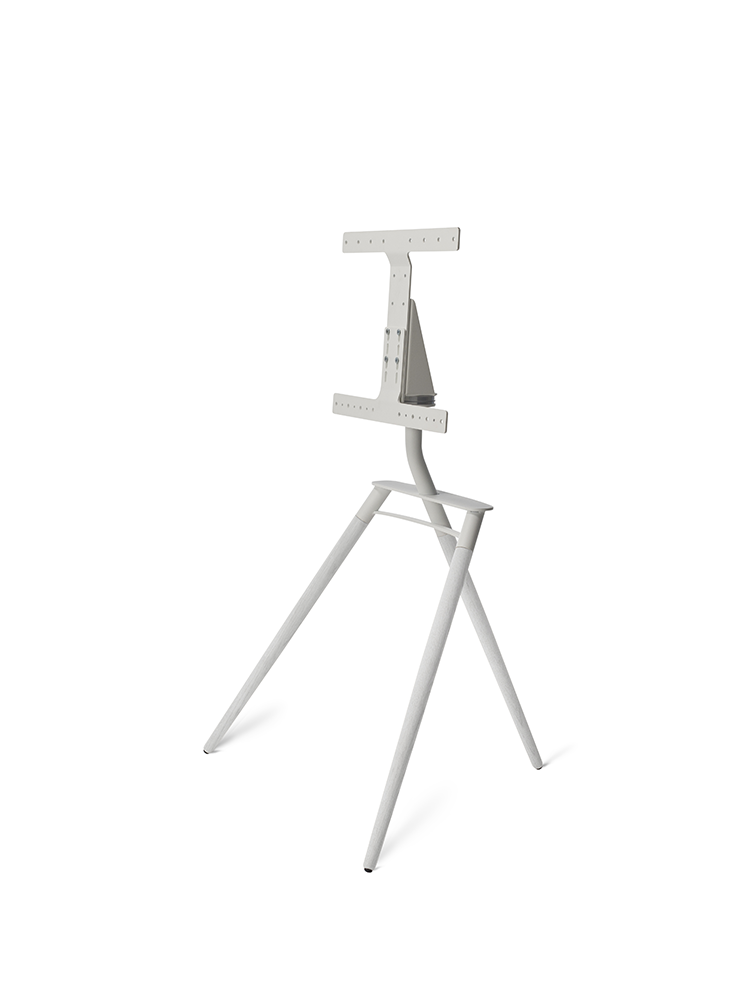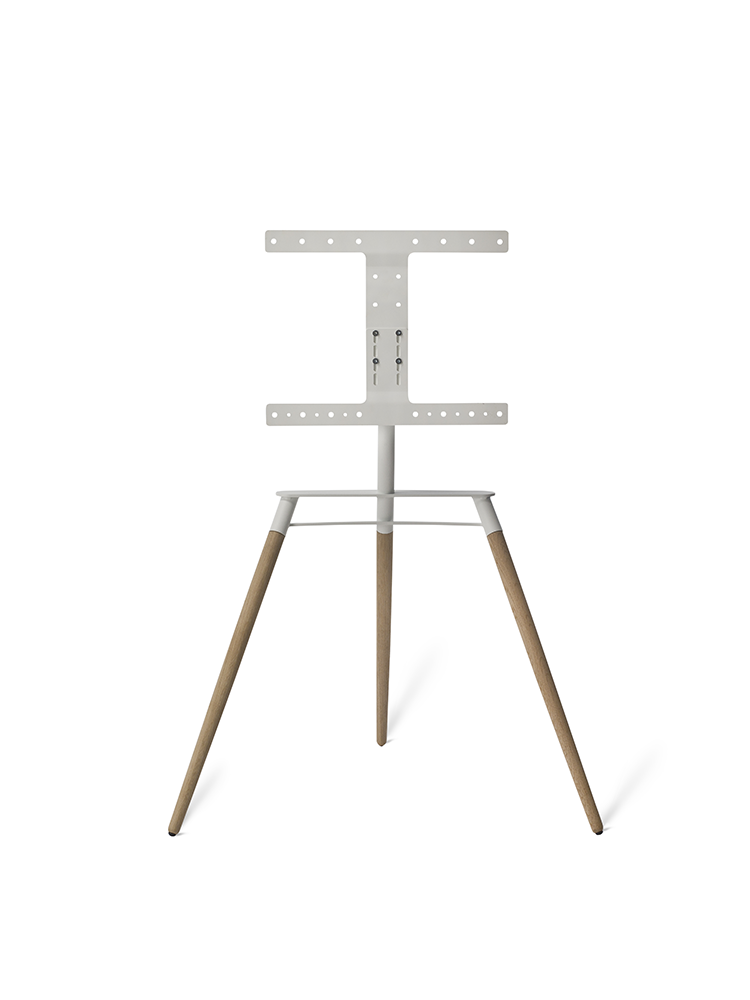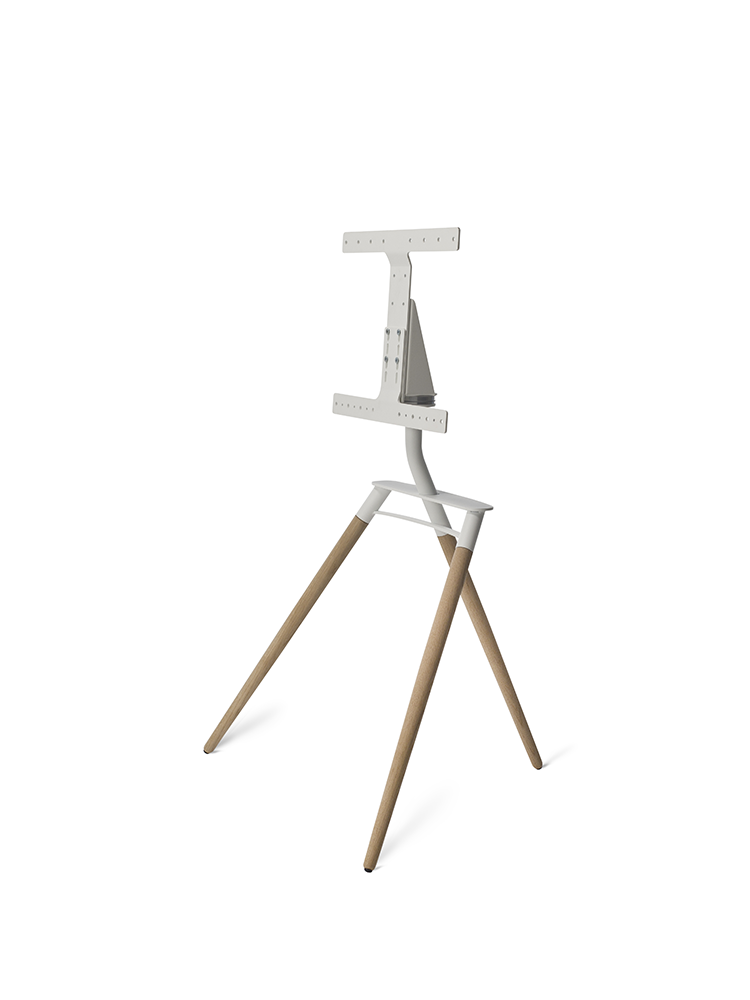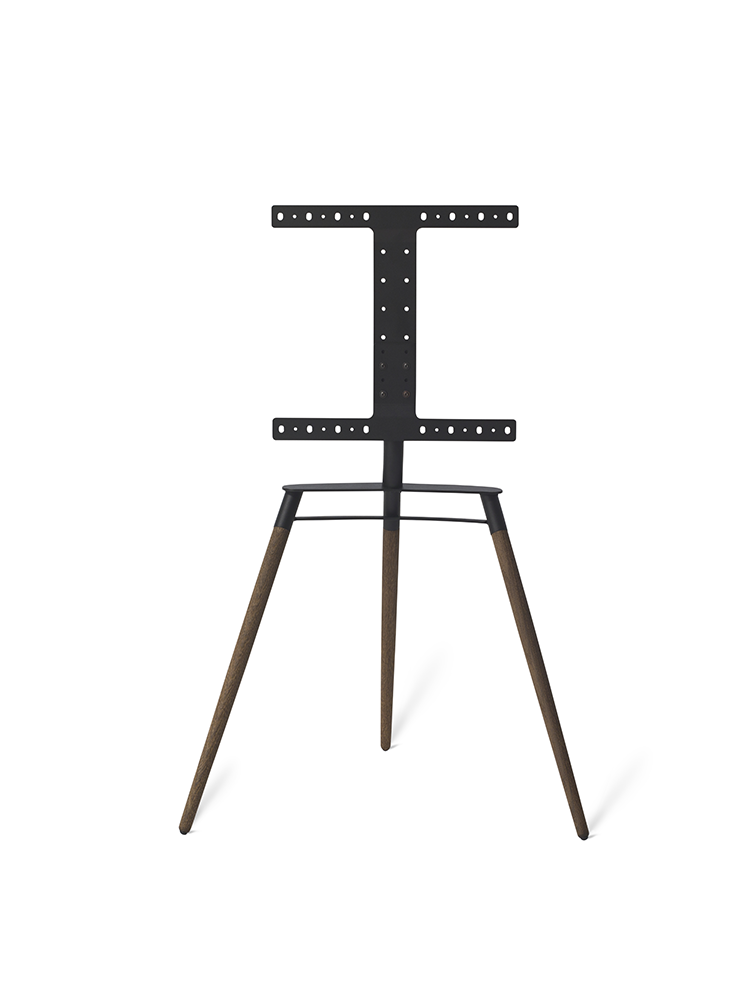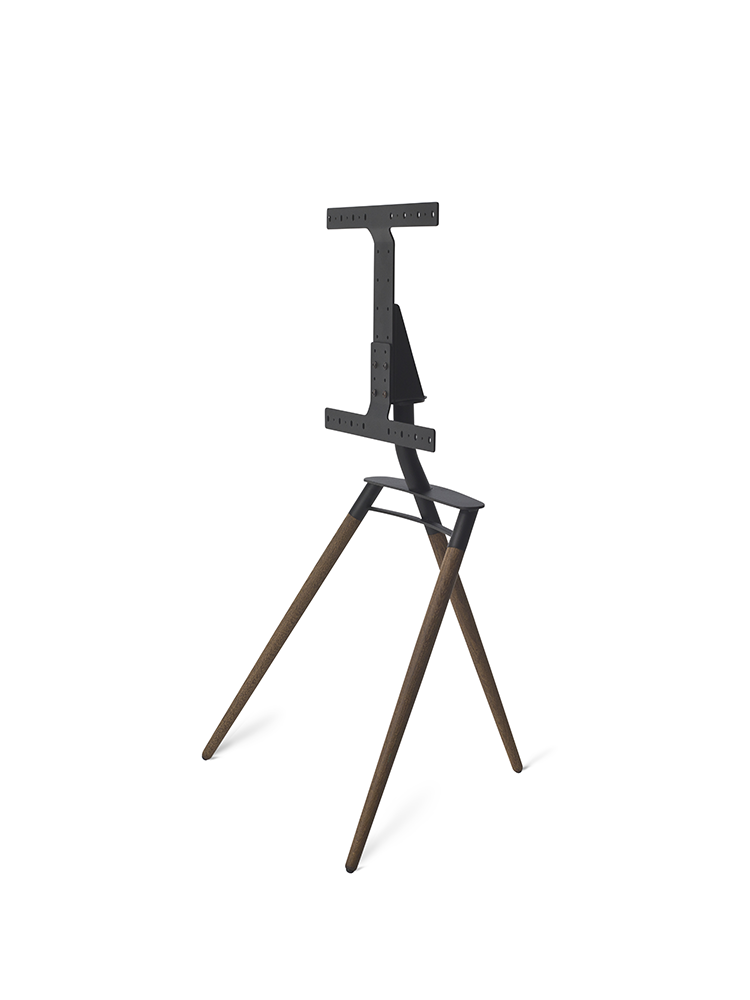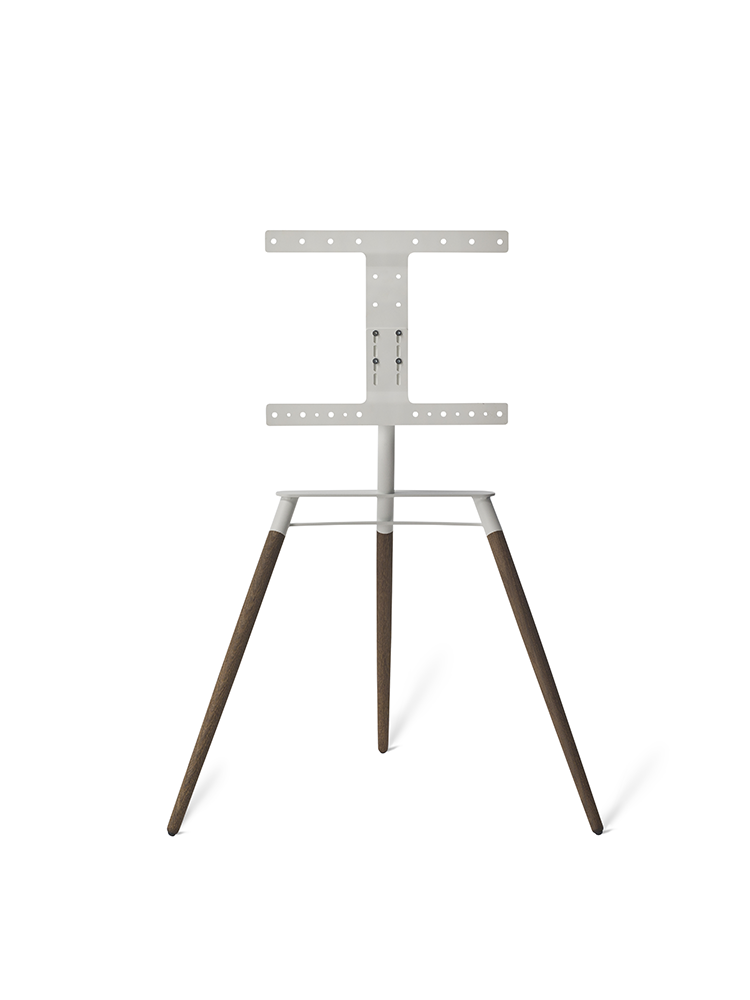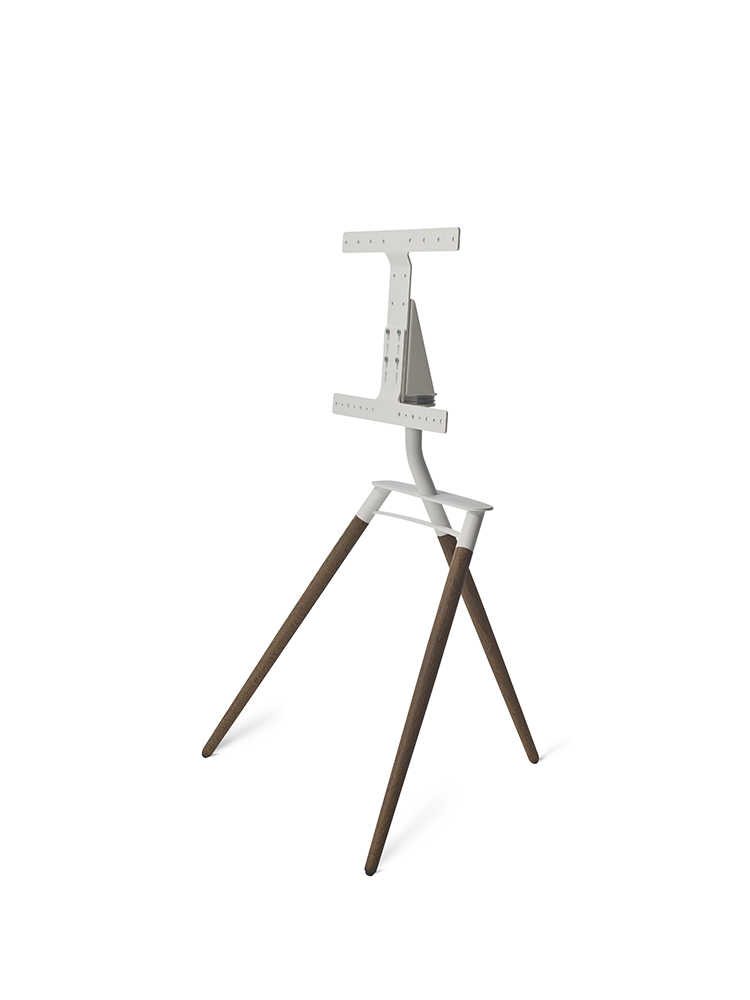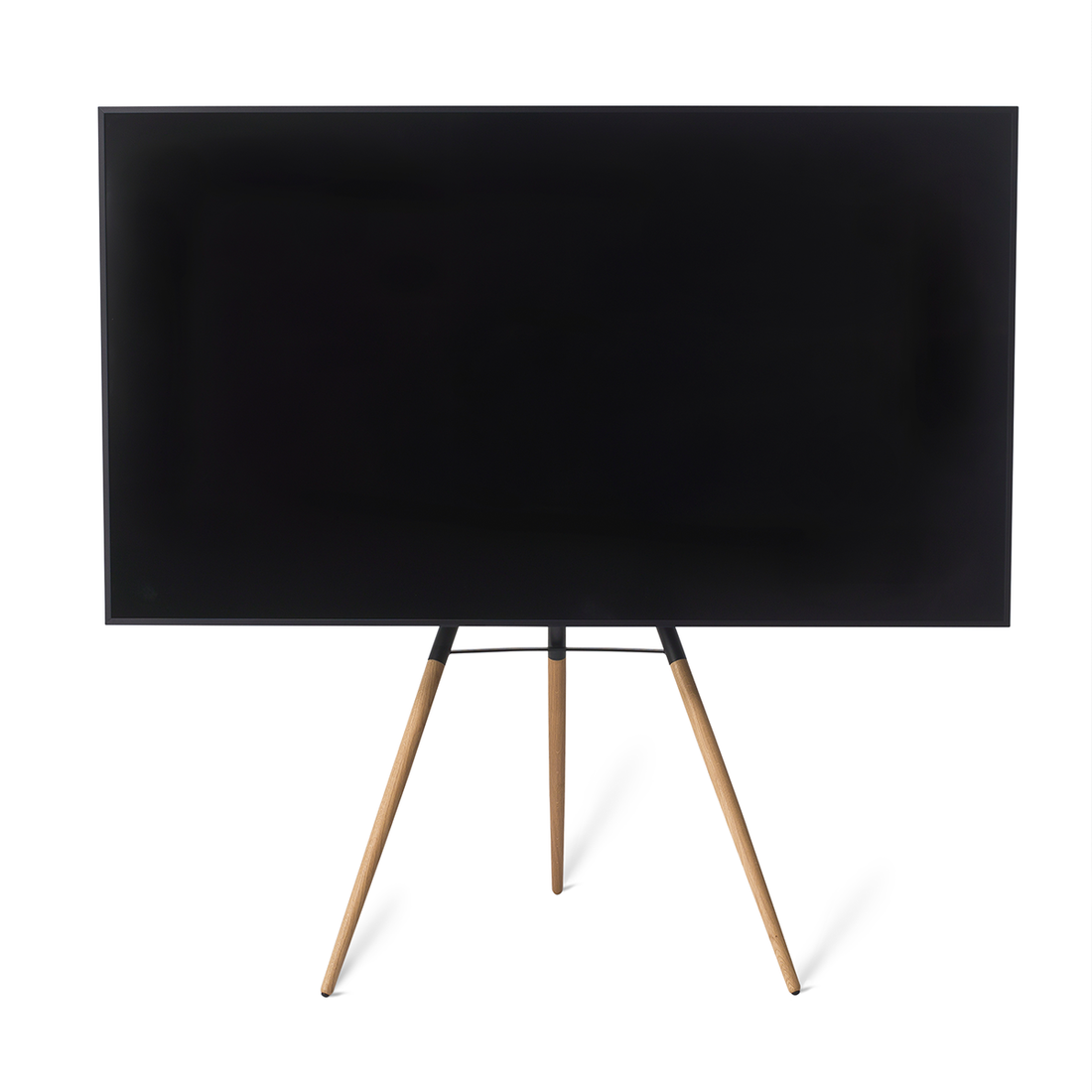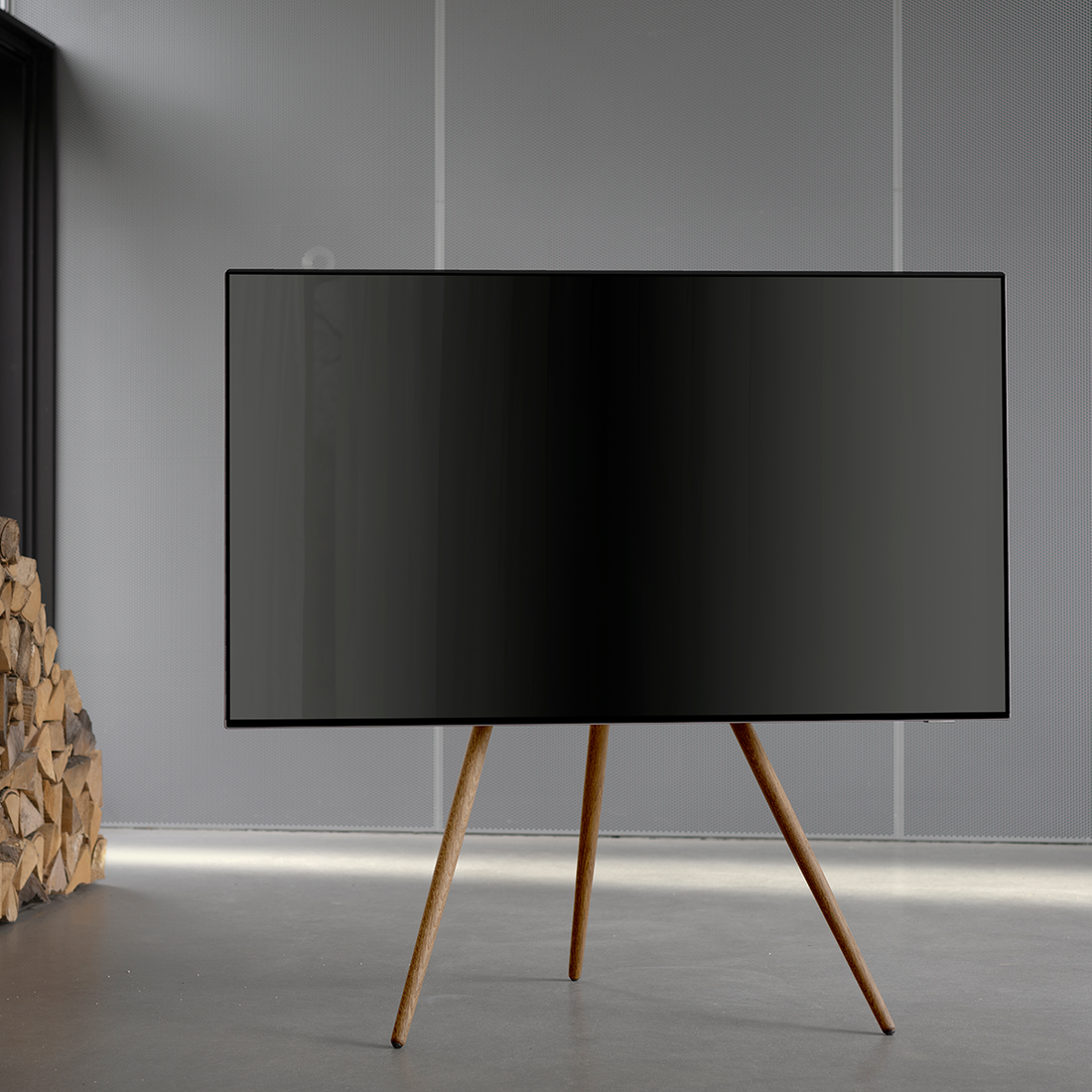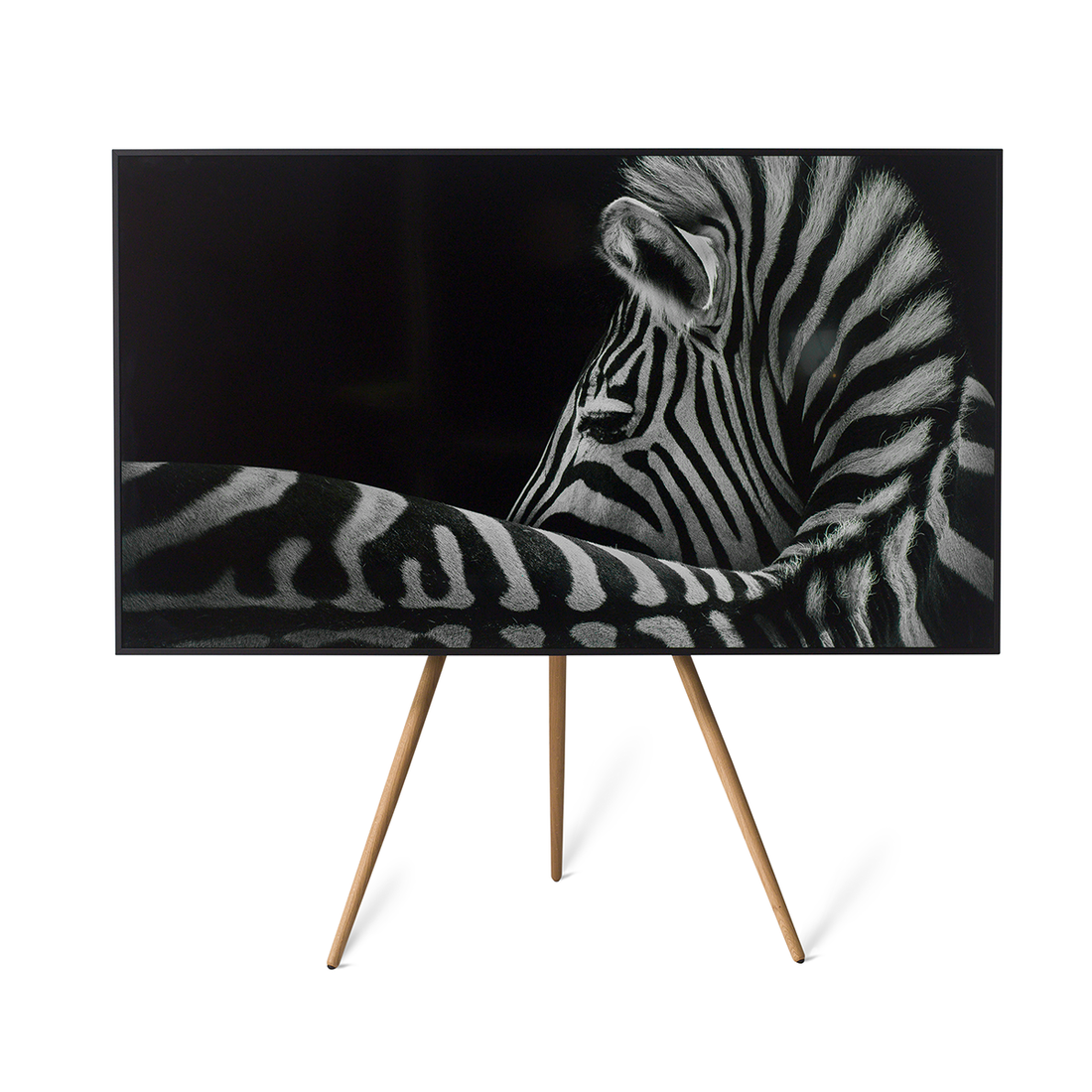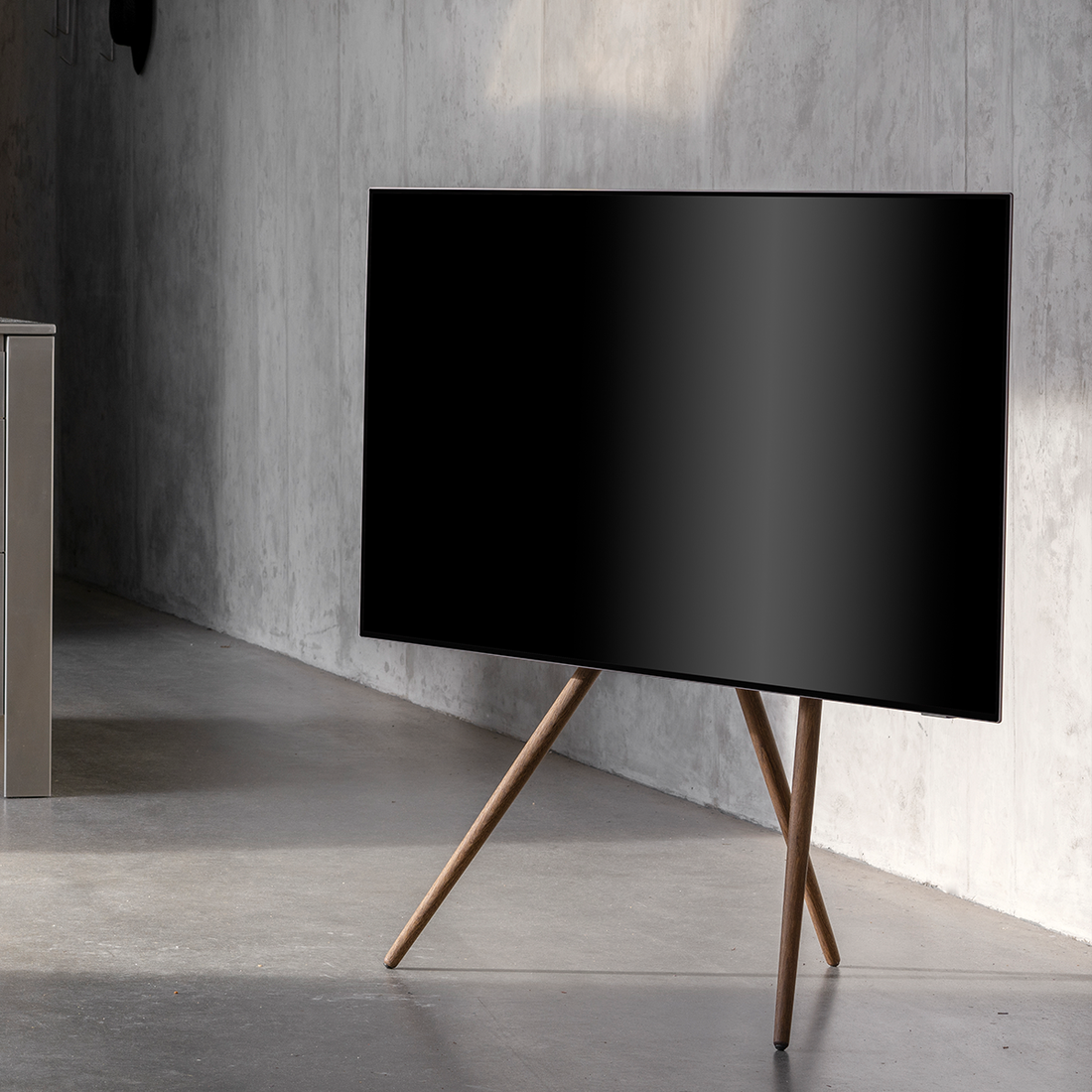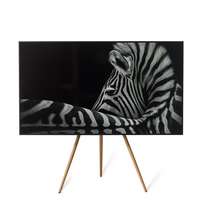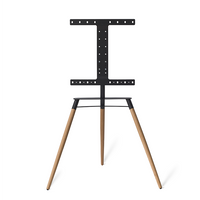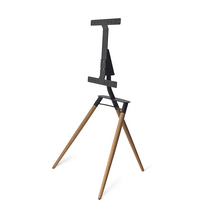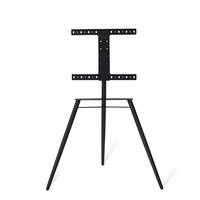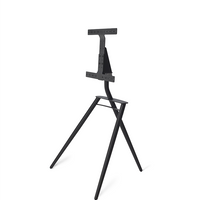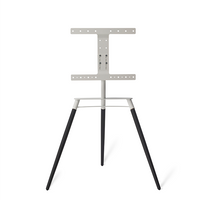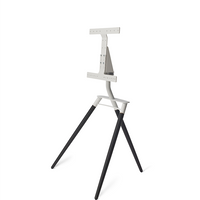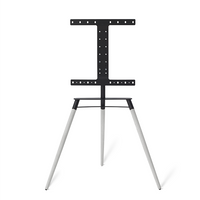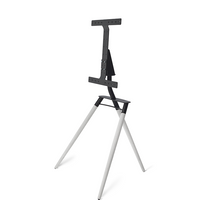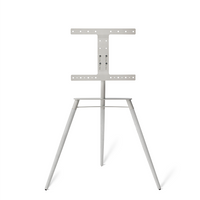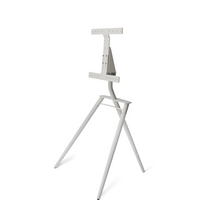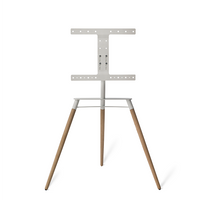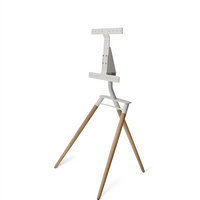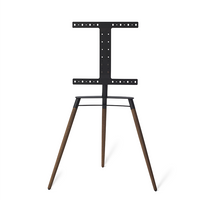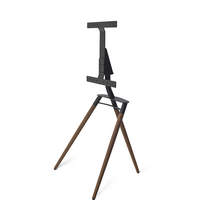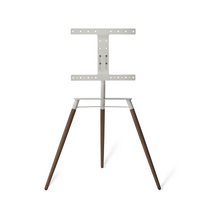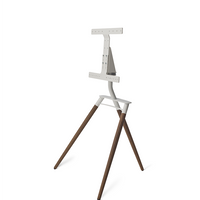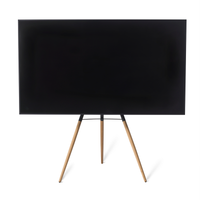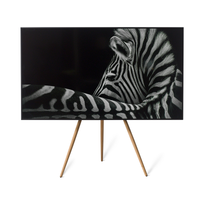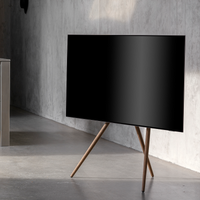 Bülow Stand BS 19 has massive oak legs and is available in four different styles. The metal parts are available in black and white.
Very large TVs can be mounted on it, and the BS 19 Rotate Mounting can be supplemented if you want to adjust the viewing angle.
Compatible TV mount
It is possible to adjust the mount vertically, which allows installment of other VESA combinations with the aforementioned sizes.

Compatible VESA sizes
- 100x100 mm
- 200x200 mm
- 300x300 mm
- 400x400 mm
* All the above mentioned widths and heights can be combined freely. For instance, 200×100 mm is a possible combination.