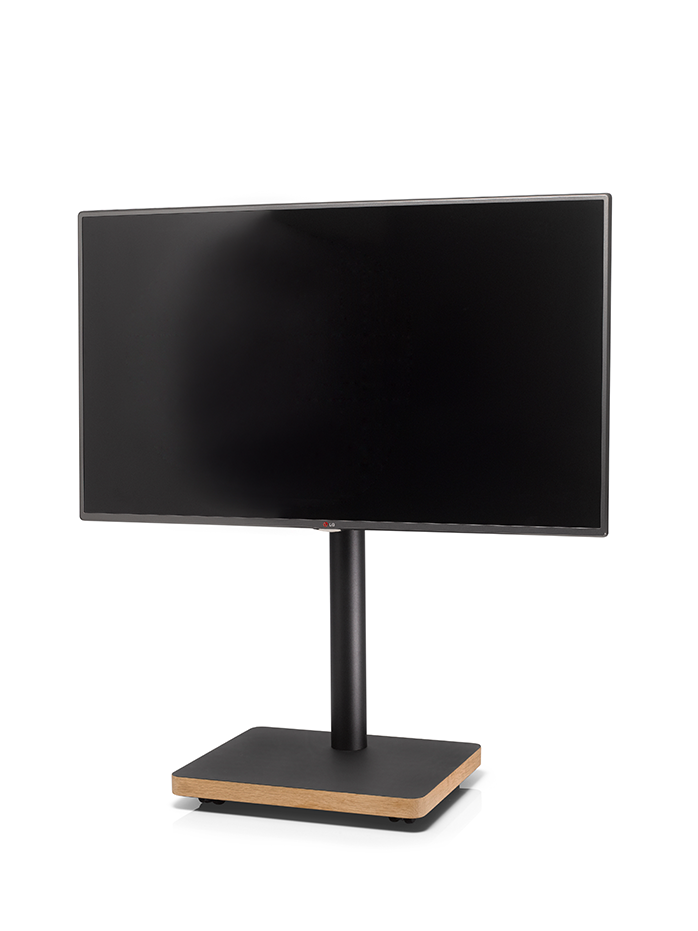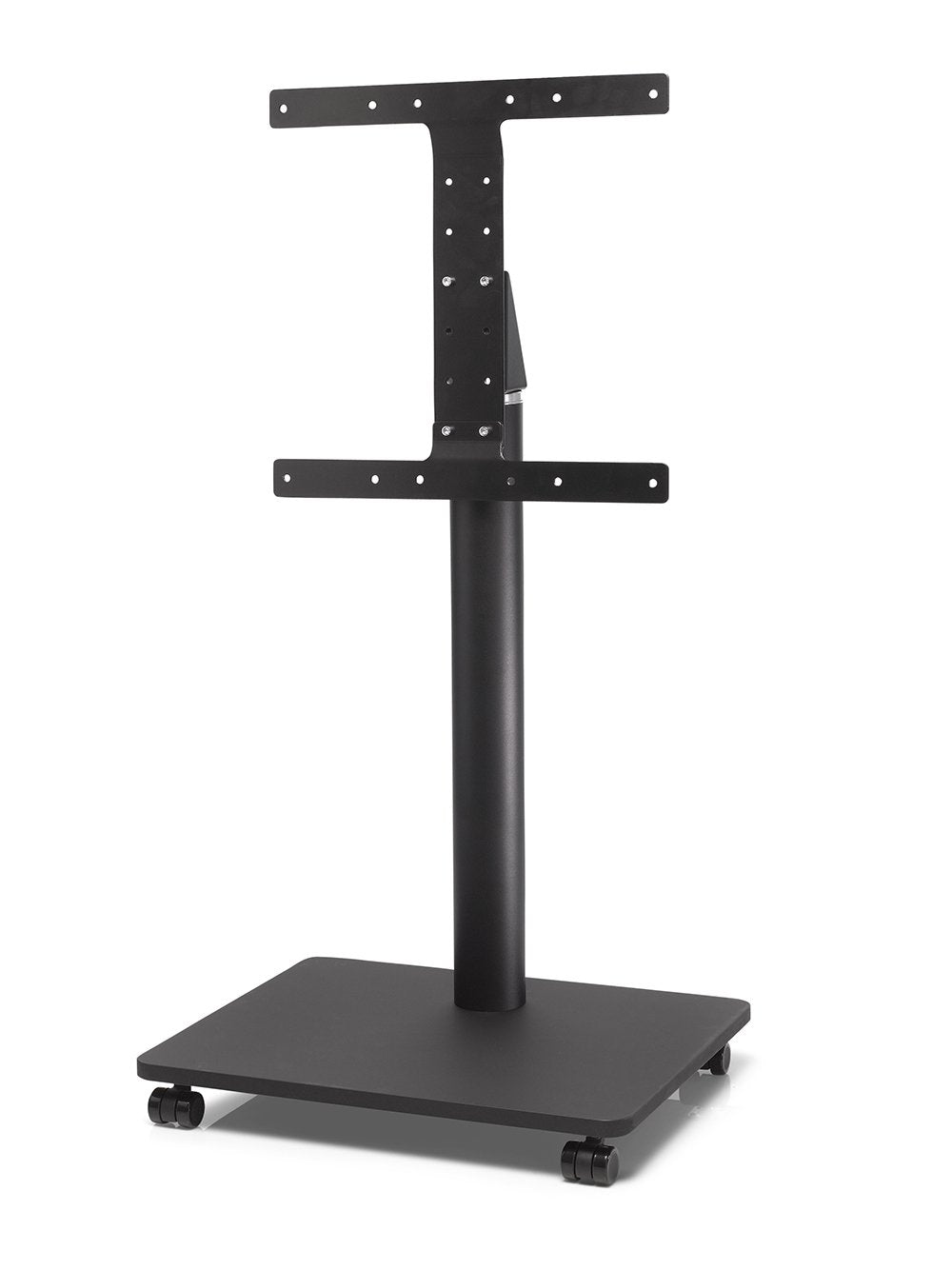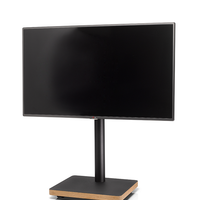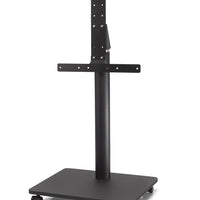 The BS16 model is 35 cm. taller than the BS15. The bottom edge of the TV is raised above regular table heights. Ideal for conference rooms and other rooms where the TV needs to be raised.
Compatible TV mount
BS16 is compatible with standardized VESA sizes 100 mm, 200 mm, 300 mm and 400 mm – both horizontally and vertically.

Safe and durable
Because the weight is distributed evenly and the base is wide, the BS16 is a safe choice for any home. The high quality materials ensure durability.

Make your own unique combination
Mix the base plate and tube with whatever available material and color combination you like. Add a shelf if you own a console, set top box or Blu-ray player.

Danish design and Danish quality – designed and produced in Denmark
BS16 is the perfect combination of design, functionality and flexibility in a modern TV stand. Create hundreds of different combinations with the different bases, tubes and shelves – all available in numerous colors, materials and finishes.

The TV stand comes with visible – or concealed – wheels, which makes it easy as nothing to reposition and move it.

Forget annoying and distracting cables, because the tube has a built-in cable concealer to complete the minimalistic look.

Compatible TV mount
It is possible to adjust the mount vertically, which allows installment of other VESA combinations with the aforementioned sizes.

Compatible VESA sizes
- 100x100 mm
- 200x200 mm
- 300x300 mm
- 400x400 mm
* All the above mentioned widths and heights can be combined freely. For instance, 200×100 mm is a possible combination.

Made to hold – and last
When we talk about quality, we not just throwing the word around. The BS16 has been tested and withstands at least 45 kg.

Safe for the whole family
The BS16 centers the TV's weight and has a long and wide base, which makes it very stable.